If New York State is the gem of North America, then Copperfield's Restaurant is a crown jewel. Situated in the heart of Dutchess County in picturesque Millbrook, Copperfield's is conveniently located just off the Taconic State Parkway making it an ideal place for any gathering, both large and small.

Stepping inside you immediately feel a warm and welcoming atmosphere-a place where you want to linger and where your concerns just fall away. With a comfortably large Bar & Lounge area, separate Dining Room, cozy booths, and an elegant Banquet Room, there is a perfect spot just for you. If excellent food and service is what you are looking for, then you have come to the right place. Always fresh food, we proudly serve local produce and feature local wineries on our Wine List.

For the finest Prime Rib, perfect Sunday Brunch, signature Turkey Tuesday and seasonal Lobster Fest and Shore Dinner, Copperfield's is the place to be. Check out the Specials & Events page for more details.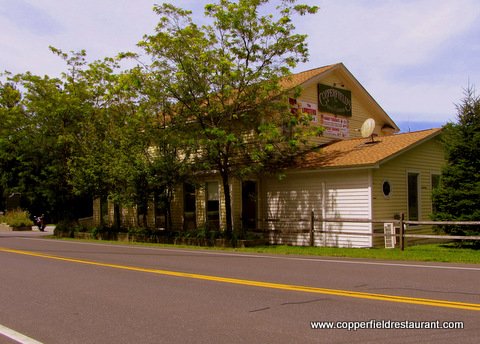 ~ HOURS ~
~ Open 7 Days a week
~ Sunday thru Thursday 11:30am-9:30pm
~ Friday & Saturday 11:30am-10:00pm
All major credit cards accepted including Diner's Club

Copperfield's participates with the Rewards Network for Diners.

Reservations are also accepted.